PRODUCT INFORMATION
Battery Safety Information
Warranty Information
Owners Manual
CUSTOMER REVIEWS
PRODUCT INFORMATION
The Bolzzen Atom Lite is one of the most dynamic entry-level eScooters in the market. Designed and crafted for quick, easy and light travel for commuters and fun-seekers.

Super lightweight at only 12.9kg

120kg maximum load capacity

Extremely compact when folded

Powerful 350W brushless motor with a 36V 8Ah lithium battery

Amazing value for money
This is certainly not a toy and is designed to be used for commuting and recreation. Ride around in leisure and ease as this electric scooter transforms your ride.
Battery Safety Information
The battery in your Bolzzen Atom Lite is a complicated and expensive item. Taking care of it will enjsure a safe, long life with lots of fun.
Bolzzen provide important battery information and warnings here.
Warranty Information
As you would expect, your shiny new Bolzzen Atom Lite comes with a nation-wide factory warranty.
Please click here for Bolzzen's warranty terms and conditions.
Owners Manual
You can find a copy of the Bolzzen Atom Lite Owners Manual here.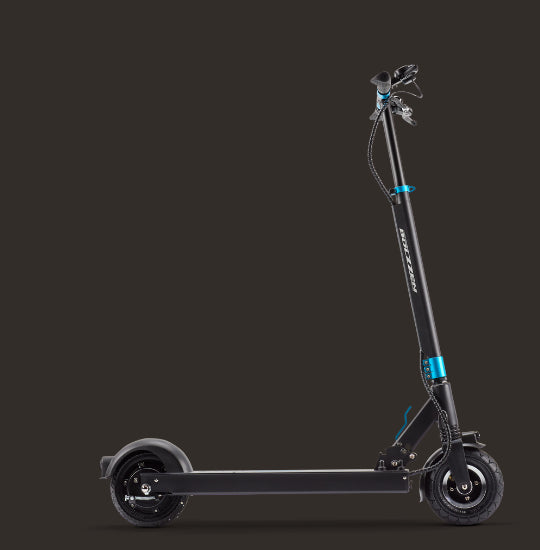 Ultra Portable & Light
The Bolzzen Atom Lite is the perfect last-mile commuter companion. Packing enough power from its 350W brushless motor to carry up to 120kgs with a maximum speed of 25km/h (limited for Australian regulations). With a total weight of only 12.9kg coupled with the Easy Fold System, bringing your Bolzzen Atom Lite with you on public transport is simple, convenient and compact.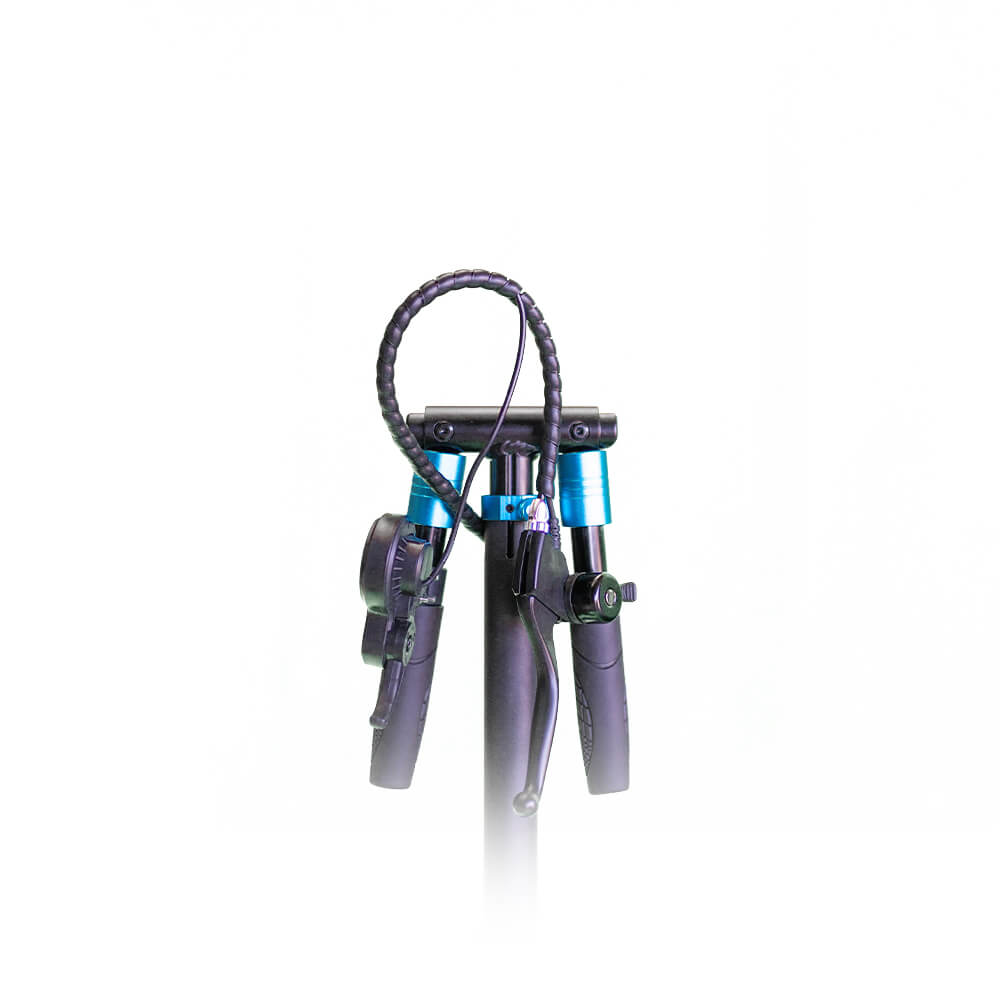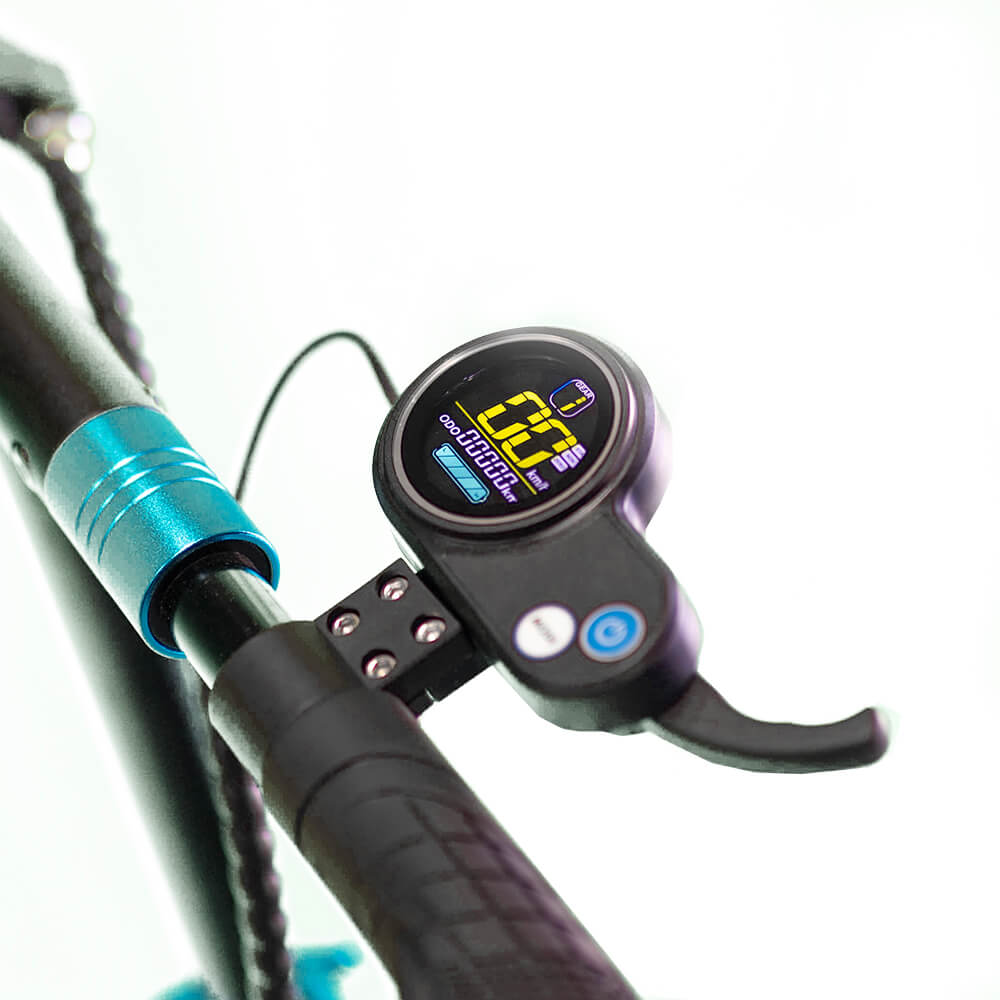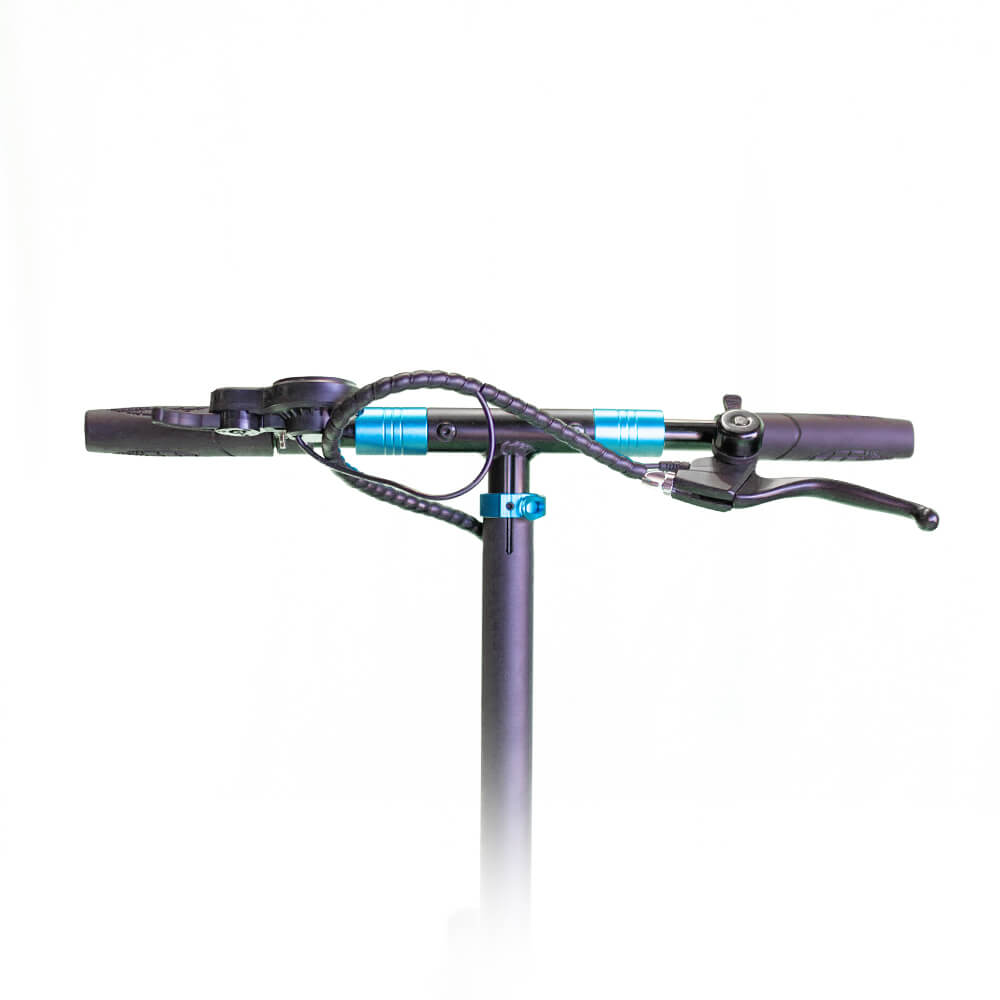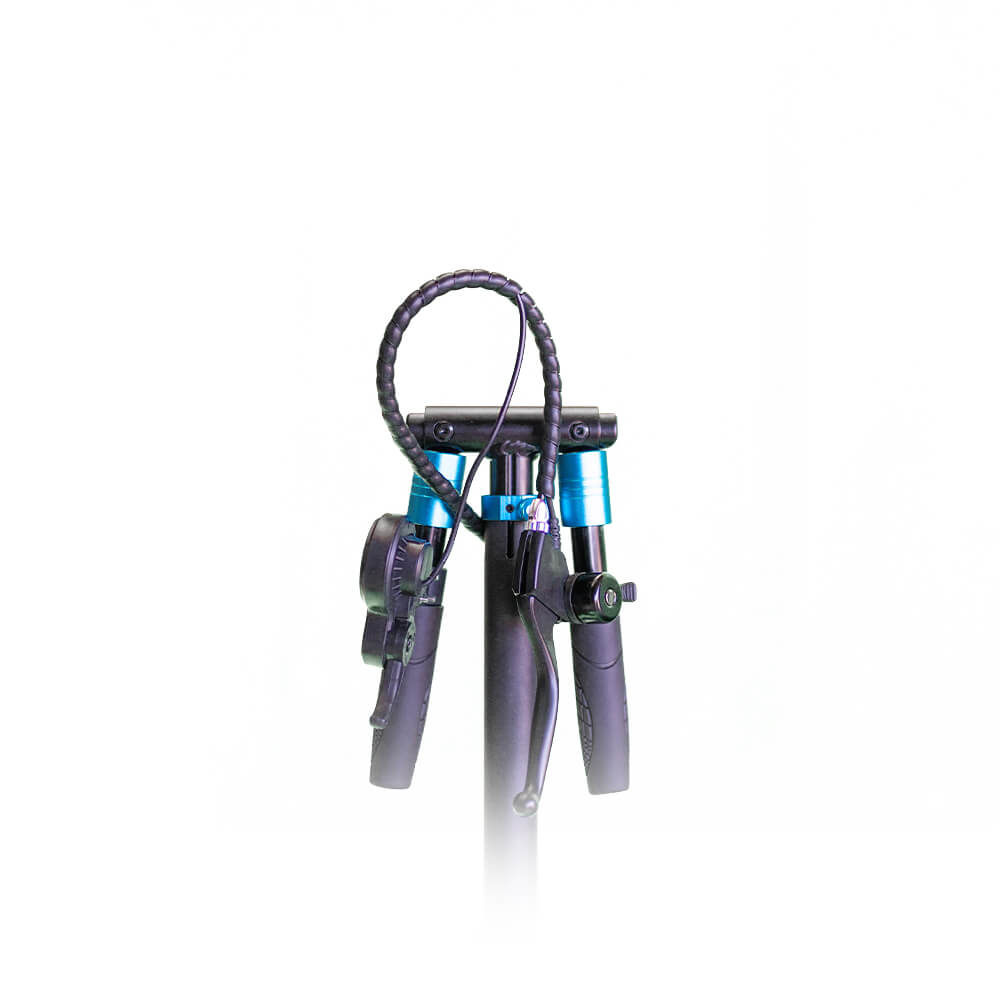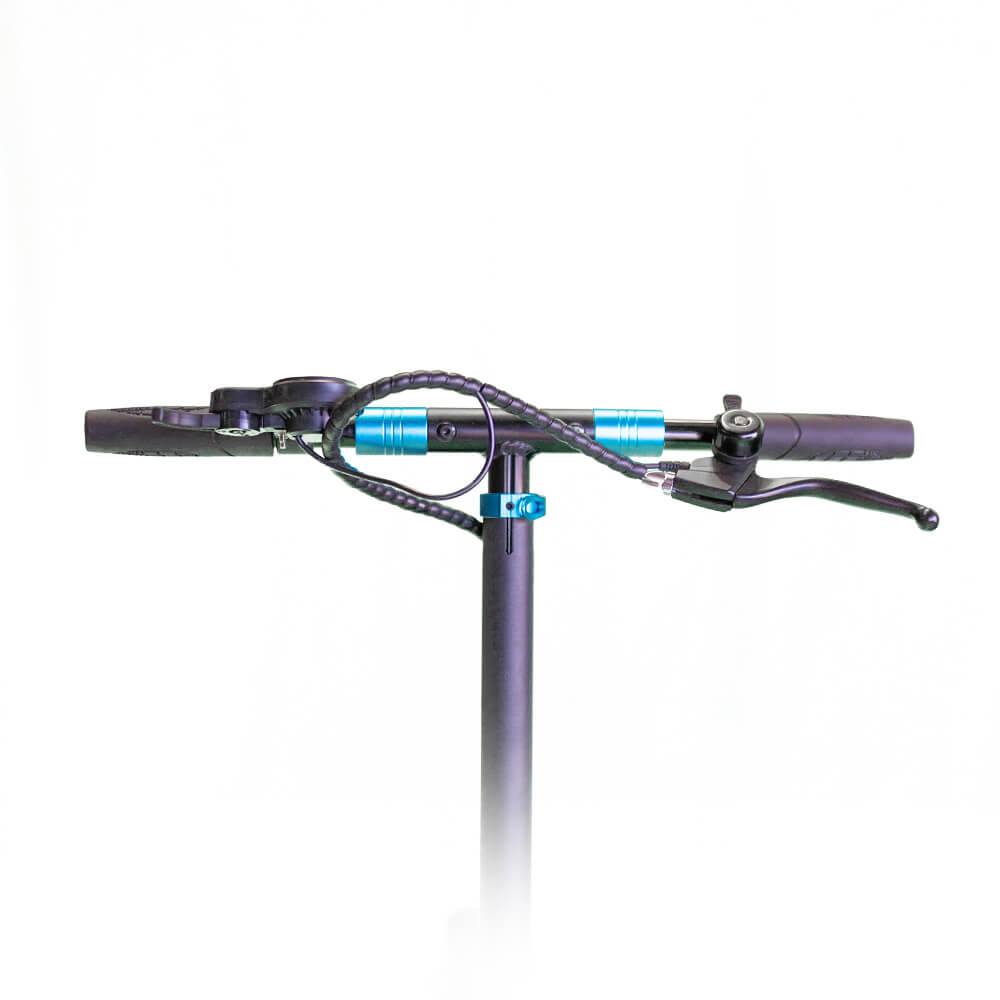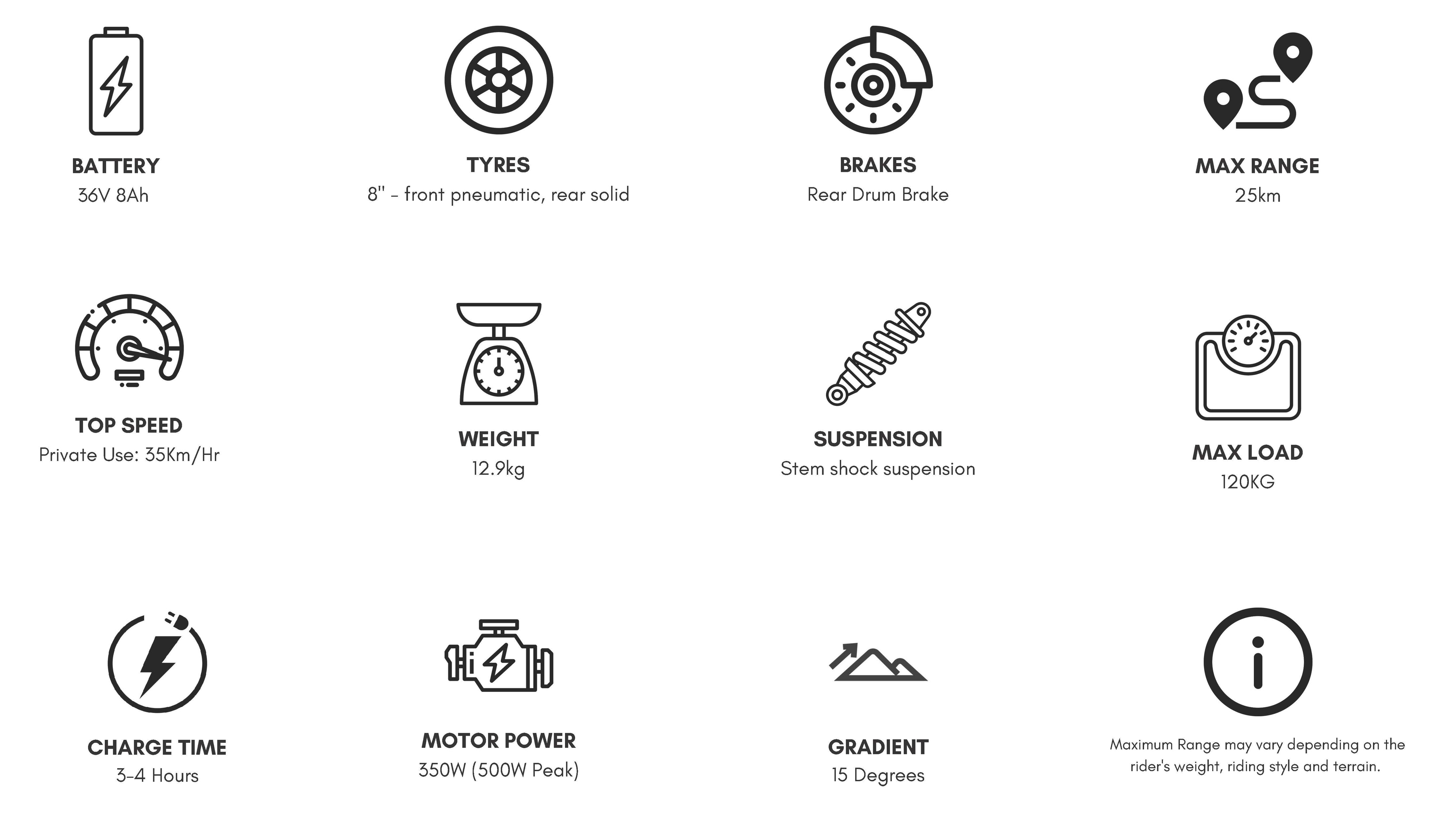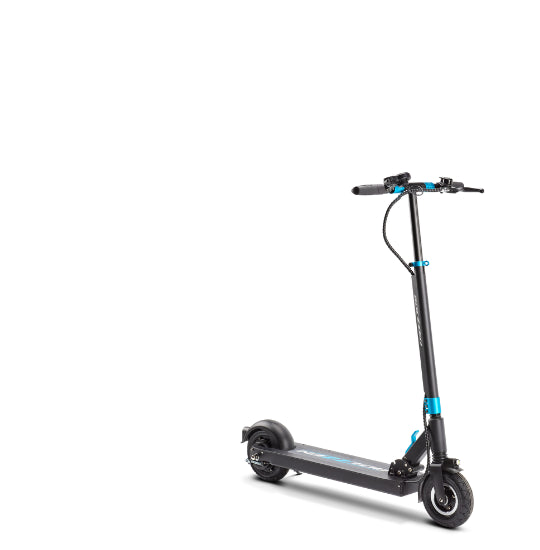 Designed with Australia in Mind
Designed with multiple uses inmind, the Bolzzen Atom Lite is a strong, versatile eScooter with enough power and reliability to handle almost anything you can throw at it. Not only can the Atom Lite be used as one of the most capable last-mile eScooters on the market, but it's also the perfect choice for bigger kids moving from toy scooters to bigger, more powerful eScooters. With a powerful 500W peak 350W brushless motor, front suspension, and 8-inch air front tyre, the comfort, handling and safety of the Bolzzen Atom Lite is unlike anything else at this end of the market.

You're in good hands
The striking blue accents of the Bolzzen Atom Lite instantly identify this eScooter as something special.  Bolzzen are committed to producing the best products in the eScooter industry here in Australia. With the carefully chosen combinations of motor, battery, suspension, tyre choice and weight reduction – the Bolzzen Atom Lite represents the best of value for your money, and quality, reliability and peace of mind.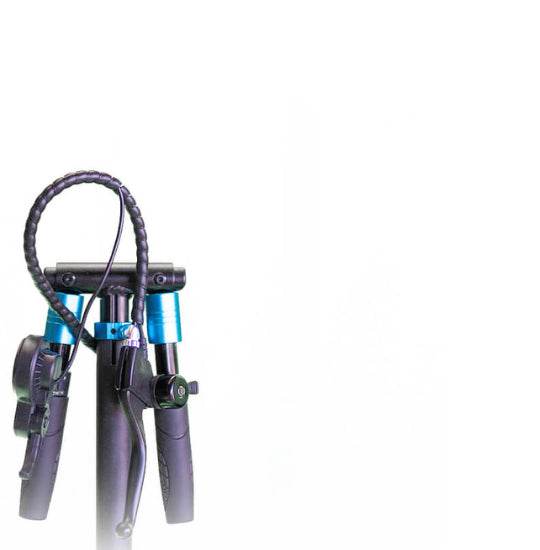 Portability, Versatility & Convenience
One of the most convincing reasons to invest in your first eScooter is the improvement of that "last-mile" of your journey.  Whether you work close to home, or your office is just a little bit too far from the bus or train station, the Bolzzen Atom Lite is, without doubt, one of the best last-mile eScooters in this price bracket. Being able to easily transport up to 120kgs at a limited top-seed of 25km/h to a range of 30kms – there's not much this Atom Lite can't do. The Easy Fold System implementedon the Bolzzen Atom Lite allows this eScooter to become fully folded within 10-seconds to an extremely compact 93cm x 35cm x 16cm!

Do you know the rules for electric scooters?
Click on the link below for the latest electric scooter laws in Queensland. Not in Queensland? Check your state government website for the electric scooter laws.